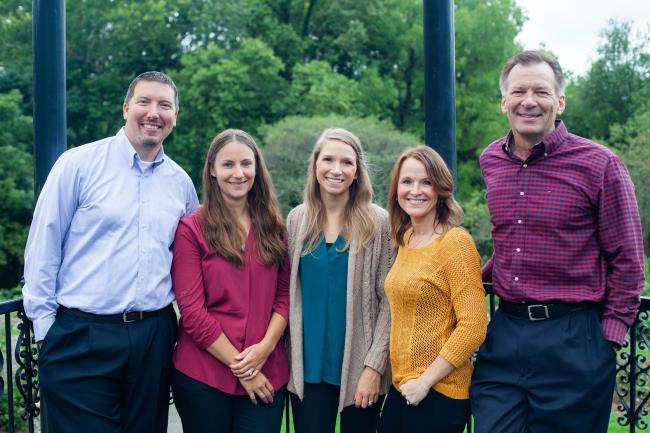 Vawter Financial is a Fee-Only firm based out of Columbus, Ohio that specializes in retirement planning, tax planning, and individual wealth management.
There are plenty of financial advisors out there, so what sets us apart? 
We pride ourselves on our extensive experience in comprehensive planning. In order for our expertise to be put to best use, we need to fully understand your financial needs and goals. These are the pillars that help you reach your goals.
The Pillars of Success
01.

Your Needs Come First
Everybody has a different a financial situation. With clients spread across the country, we understand that. You need financial advice that puts your individual interests first, which is why we are dedicated to delivering a personalized plan that suits you.
As a Fee-Only advisory firm we are committed to providing objective advice. We do not receive commission for the sale of financial products - instead, we are free to work solely in our client's best interest. The fiduciary standard. Guaranteed .
By joining Vawter Financial you have committed to taking control of your finances. Therefore, it is our commitment to reward that courage by meticulously managing your portfolio to help you live just as comfortably in retirement as you do during your working years.
Our Services
Creating plans that lead you towards a comfortable and secure retirement is at the heart of what we do. By assembling thorough and thoughtful plans today, we are able to help you become financially healthy tomorrow. When planning ahead with Vawter Financial, we assure that you earn the financial fle...
Strategic investment management is an integral part of achieving long-term financial success. Our team will work with you to develop a disciplined, secure, and diverse investment portfolio that will provide a strong foundation for growth while mitigating unnecessary risk. It is crucial that your pla...
At Vawter Financial, we use our experience and expertise in comprehensive planning to allow you to enjoy your current lifestyle while also paving the way towards a happy and comfortable retirement. Once we build a relationship with you and understand what makes you tick, our team will assist in all...
Many of our potential clients ask ' what does Fee-Only mean?'. The National Association of Personal Financial Advisors (NAPFA) define a Fee-Only financial advisor as: "One who is compensated solely by the client with neither the advisor nor any related party receiving compensation that is contingent...