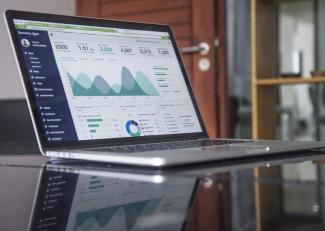 MyMoney Website - Organizer Overview Pt 1
Get peace-of-mind that you/your family will know where everything is and you'll always be current on where you stand financially.  You can click the link below for a short video explaining the benefits of using your MyMoney website.
Personal Financial Website
Organizer Overview (Part 1)
In this guide, we will walk you through the features of your Site Organizer.  Use the Organizer to group all your financial information in one place.  Click the different sections to add and edit the related information.  The information included here will be used to populate other areas of the application, including the Home page.
To access the organizer, click the Organizer tab from the features bar.
The Organizer allows you to group all of your financial information in one place as seen below.
To modify any of your personal information or upload a profile picture to the site, click your name.  To upload a picture, click Upload Photo and search directly from the computer's desktop.
After clicking into your profile, you and your spouse can edit Basic Info, Contact and Employment Info and also upload relevant documents to your online vault.
On the organizer main tab, you will also be able to add relevant People and Property.
To add a person, click Add Person and choose what to add & enter details.  You can upload a picture of each person on their individual page.
To add property, click Add Property and select Real Estate, Property, or Business.