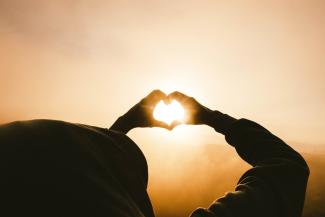 VF Charitable giving in 2019
VF Charitable giving in 2019
Vawter Financial wrapped up another great year of giving back to the community in 2019. We are a firm made up of just five employees, a small but mighty team, and giving back is what we love to do. Several times a year we organize events where the entire staff and their families participate. We invite our clients and their guests to join us as well. 
Over the past several years, we have worked closely with the Mid-Ohio Food Bank. During our time at the Mid-Ohio Food Bank, we sort and pack non-perishable food items to help feed those in and around the Central Ohio region. The hands-on experience remains to be a favorite for both staff and clients. Outside of helping at the food bank, we hold an annual event where we raise monetary donations specifically to provide food during the holiday months. 
The first annual Diabetes Dash 5k started in 2019 by Jackie Washburn and her son, Ryan to help fund the research efforts to someday find a cure for Type 1 Diabetes. The July 2019 event raised over $16k that went directly to the JDRF Central Ohio Chapter. We are thankful to all of the clients that supported by giving donations and attending the event.
As in years past, to wrap up the year, we supported Firefighters for Kids by hosting our annual toy drive. So many toys were collected and overflowed from beneath the office Christmas tree. Monetary donations were also collected. The kindness and generosity of our clients, friends, and families always warm our hearts. 
In addition to our internal giving, we financially support our clients and staff in several local and national initiatives. These include Nationwide Children's Hospital, JDRF, Pelotonia, Speak4 the Unspoken, Nature Conservancy and many other causes and charities they generously support during their lifetimes. Not only do we support them financially, we enthusiastically support their causes by attending and cheering them on. 
In our local communities, we volunteer for our local schools and periodically teach classes on personal finance topics. We dedicate our time to organizations such as Girl Scouts and Boy Scouts of America, AFS-USA Intercultural Programs and hold volunteer positions within these organizations. Additionally, we support a wide array of fundraising events. 
At Vawter Financial, we are truly blessed to be in a position that allows us to give back as a team and include others to join in on the efforts, and most importantly the fun. We are lucky to have five wonderful families that makeup such a giving team, but what makes us stand out, even more, are our clients.  This combination makes for an amazing team that helps others. We love what we do and who we get to work with. Our hearts grow bigger every day knowing we are helping make a difference.