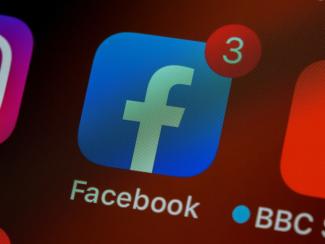 How safe are your social media habits?  The Federal Trade Commission's Consumer Sentinel Network reported that the number of victims of online scams skyrocketed during the pandemic, resulting in nearly $117 million in losses in the first six months of 2020.   
How did the scammers operate?  The report says that most of the losses involved online shopping, where people saw an advertisement on social media, put in an order, gave their credit card information, but the item never arrived.  Other scams relate to bogus romantic pitches, while others were making extravagant claims about amazing income opportunities, or pyramid schemes where you would have to recruit new participants in order to make the income promised in the advertisement.  Another cluster of victims answered an offer to receive relief money, which is understandably attractive to people who have been laid off of work. 
Interestingly, some 94% of the victims reported that the scammers had caught their attention using just two social media platforms: Facebook or Instagram.  It seems that some social media companies are more permissive than others about allowing shady characters to find their victims. 
Are there ways to protect yourself?  One tip from the FTC is, before you buy based on a post, check out the company online, along with words like "scam" or "complaint."  Never send money to a love interest you have not met in person.  If you get a message from a friend about an offer to get financial relief, get in touch with your friend.  It's possible their account was hacked. 
And if you spot a potential scam, report it.  The FTC has a website that allows you to tell them about fraudulent messages, claims or products: https://reportfraud.ftc.gov/#/.  
Sources: 
https://www.ftc.gov/news-events/press-releases/2020/10/ftc-data-shows-big-jump-consumer-reports-about-scams-originating 
https://www.ftc.gov/news-events/blogs/data-spotlight/2020/10/scams-starting-social-media-proliferate-early-2020