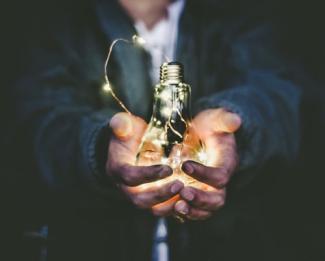 When it comes to the depressing topic of estate documents, the essentials of how to have an orderly transition of property to your heirs, little thought is given to the "softer" and practical side of estate planning.  Do you want burial or cremation?  Where do you want to be buried?  Do you want a viewing, service and/or do you want to plan one heck of a party (that you won't be attending)?
Giving guidance to your heirs is hugely beneficial at a time when they are experiencing a wide range of emotions and having to make a lot of consequential decisions.  We've seen many situations where well-intending adult children disagree on end-of-life decisions.  This sometimes results in a lifetime of regret and fractured relationships.  "Dad would not want to be kept alive...yes he would at all costs...!"  If "dad" had simply written a short paragraph of his final wishes, this argument could have been dispatched by simply saying "read this, don't be mad at me, these are the wishes that he wants us to honor."
 
A final wishes document can be short and simple.  You can include things like "these are the places, people, and values that have served me well...".  While you're at it, go ahead and write your obituary if you want one.  No one knows better than you what you want to be said, or not said when you're gone.
 
Okay, now you've read this blog which means you're at your computer or you can send yourself a text or email, take two minutes and draft your final wishes.  Your family might consider them the most appreciated and thoughtful two minutes of your life.
Burial or cremation
Keep me alive at all costs or keep me comfortable and let me pass peacefully
These are the people, places, things and values that I cherish
Do/don't have a viewing, here is my obituary...and for me, mourning is not allowed and make sure you have one heck of a party!
Pause...waiting...okay your two-minute final wishes document should now be done, put this with your other estate documents so your wishes will be known and honored.