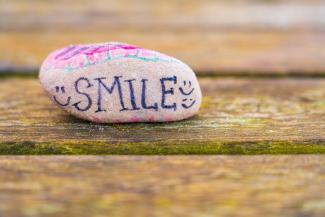 The World Happiness Report annually researches various factors of different countries, including the healthy life expectancy, social support provided by the government, GDP per capita, social capital and, of course, subjective well-being.  The report says that the happiest countries are those that build the strongest social ties, have better-managed "commons" and a strong sense of community. 
First place: Finland, where citizens report strong feelings of communal support and mutual trust.  Finlanders felt strongly that they were free to make their own choices and showed minimal suspicion of government corruption. 
Second: Denmark, which was the happiest country in 2020, and actually outscored Finland in GDP per capita, generosity and perceived lack of corruption. 
In third place: Switzerland, where 96% of those surveyed believe they know someone they could rely on in time of need.  The country also ranked high in subjective well-being, jobs and earnings, income and wealth, health status, social connections, environmental quality, education and skills and personal security.  The Swiss have a median salary about 75% higher than that of the U.S., and the highest GDP per capita of the top seven finishers. 
Fourth: Iceland, which led all countries in jobs and earnings, and ranked high in most other categories—especially general satisfaction in life, at 7.5 on a scale of 1-10, compared with an average of 6.6 for all developed countries.  Icelanders reported the highest feeling of social support and the second-highest generosity score. 
The Netherlands came in fifth, which scored high in generosity and perceived lack of corruption.  
It was followed by Norway, whose citizens enjoy universal healthcare and free college tuition, and work just 38 hours a week on average. Sweden (top ranking in environmental quality), Luxembourg, New Zealand, Austria, Australia (top in civic engagement and above-average in environmental quality), Israel, Germany and Canada (89% reported being in good health, compared with 69% for all developed nations) (top in civic engagement and above-average in environmental quality) were among the leaders. 
The United States was ranked 19th on the list, behind, in order, Ireland, Costa Rica, the United Kingdom and the Czech Republic and just ahead of Belgium, France, Bahrain, Malta and Taiwan.     
Sources: 
https://worldhappiness.report/  
https://worldpopulationreview.com/country-rankings/happiest-countries-in-the-world  
https://www.shareable.net/5-bikesharing-trends-to-watch/