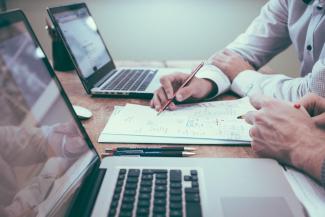 Getting Too Much Junk Mail?
Getting too much junk mail or preapproved offers?  Concerned with identity theft?  OptOutPrescreen.com may help!
Many consumers understand that they have a credit report with the major credit bureaus (Equifax, Experian, TransUnion, Innovis).  However, most do not know that these credit reporting agencies are allowed to provide your information to companies looking to market their credit or insurance services.  Good News: You have a right to limit the information that is shared!
The offers of credit and insurance may be useful in providing you with product choices and allowing you to comparison shop for new credit.  However, many of our clients find them to be a "waste of paper" or they are concerned that someone could use it to open credit in their name.
By visiting www.optoutprescreen.com you can "opt-out" and not allow the credit bureaus to pass along your information for purposes of pre-screened credit or insurance offers.  Online, you are able to opt-out for a period of up to 5 years.  To permanently opt-out, you will need to register online and mail a signed election form.  If you ever change your mind, you can always return to this website to opt back in.
If you have questions, please review the Frequently Asked Questions (FAQ) section of their website at www.opoutprescreen.com/faq.htm