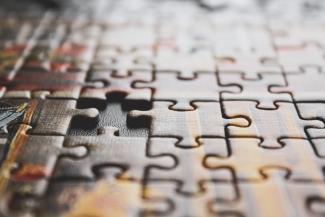 During the pandemic, many people are playing more board and card games with each other, either at home or online with friends.  The lockdown environment has given rise to a number of ways people can get together competitively online.  One of the more interesting sites is the Board Game Arena (https://en.boardgamearena.com/gamelist), based in Paris, which now has more than 364 games that people can play against each other remotely—including old standbys like chess, checkers, clue, backgammon, hearts, chess, Chinese checkers, cribbage, spades and whist—and some games you've probably never heard of, like Patchwork, Viticulture, Race for the Galaxy and Stone Age.   
One game the Arena doesn't include is bridge, but people who want to play bridge online can go to a variety of sites, including Trickster Cards (https://www.trickstercards.com/home/bridge/)--where online players can also compete in spades, euchre, pitch, hearts, whist, pinochle and a favorite of Bill Games and Warren Buffet called 'Oh Hell.'  Trickster Cards also lets online players see each other as they play—an interesting feature that can also be replicated if they just all log into a Zoom account. 
Chess players of all skill levels would probably find the best online gaming environment at chess.com, where kids and grand masters alike can compete against each other or the computer—or they can solve puzzles, looking for the best move in complex situations.   
And if you're alone and happen to be a solitaire aficionado, consider solitaire.com, which has 550 different games, including classic Klondike, Spider, Pyramid and many solitaire options you've almost certainly never heard of (Beleaguered Castle?  Usk?  Yukonic Plague?).   
And if you're truly desperate for solo entertainment, you can now assemble jigsaw puzzles online.  Click on https://www.jigsawexplorer.com/, but be warned: it can be addicting.