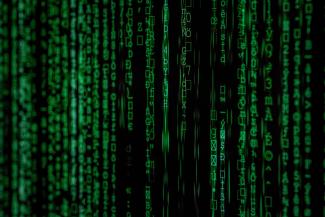 Equifax Breach: What You Should Know
From May through July hackers accessed over 145.5 million American consumers personal information including names, Social Security numbers, birth dates, addresses and in some instances driver's license numbers. This is now one of largest data breaches in US history! However, there are some steps that you can take to help keep your information safe.

How do you find out if you were one of the 145 million whose information was stolen? 

You can go HERE to the Equifax page to see if you were impacted. If your information was compromised, you will have an opportunity to sign up for free credit monitoring for a year via TrustedID Premier. Signing up is a good first step to monitoring your credit. You have until January 31, 2018 to enroll.

Steps you can take to protect yourself:
Check your credit reports for suspicious activity 
o You can visit www.annualcreditreport.com to get a free copy of your credit report annually. You will have to pay additional if you want your credit score, but your report is free.
o Note: You can get free copies from Equifax, Experian, and TransUnion on this one website.
o We suggest that you pull these reports every year on a date that you can remember (your birthday or anniversary are good options – nothing says I love you like a credit report!).
 
Place a credit freeze on your files 
o The credit freeze does not protect your current accounts from fraudulent activates, but it makes it more difficult for new credit to be opened in your name.
o This is a good option if you have established credit and do not plan to apply for new loans, credit cards, or jobs in the near future.
o For more information on the credit freeze (including phone numbers) go to THIS website from the Federal Trade Commission.

 Limit junk mail and pre-screened offers you receive 
o As we discussed in our previous blog post seen HERE, you can visit www.optoutprescreen.com to limit the solicitations and junk mail your receive from the credit card companies.
Change your passwords 
o One great way to protect your online identity is to regularly change your passwords. Your passwords should be complex and not something easy to figure out.
o We recommend using a password manager to help remember all of your passwords. We regularly recommend, and use, www.LastPass.com. It allows you to track all of your complex passwords in one place and only have to remember one password.