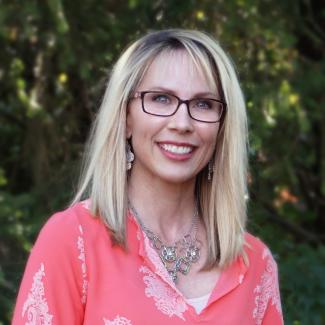 Employee Spotlight:Kris Morton
Getting to know Kris:
 
Before working at Vawter Financial, what was the most unusual or interesting job you've ever had?
Seifert Sign Company was probably the most interesting.  We did signage for the Pirates, Penguins, and Steelers among other large Pittsburgh accounts.  
 
What was the best concert you ever attended?
Frank Turner and the Sleeping Souls at Express Live.  There was so much energy in that performance!
 
Where's your favorite place in the world?
In all honesty, it is anyplace with my husband.  Location doesn't matter if I'm not with him.
 
If you could be any animal, which would you be?
A DOG!  I absolutely love dogs!! 
 
What's the last book you read?
The Perfect Child by Lucinda Berry.  Don't read it if you need a happy ending!  It is a good book but not a feel-good story. Have I intrigued you yet?

Do you have a favorite quote?
"If you live to be a hundred, I hope I live to be a hundred minus one day, so that I never have to live a day without you." – Winnie the pooh

What's your favorite movie?
50 First Dates, it's the first movie Mike, my husband, and I saw together.
 
What's the craziest thing you've ever done?
Ran through a waterfall in the dead of winter (in Ohio) as part of my video application for the tv reality show Survivor.

What are you currently watching on Netflix?
The Kominsky Method series with Michael Douglas and Alan Arkin.

What's the coolest thing you're working on right now?
A large painting of a horse.

Best vacation you've been to?
Hawaii!  We took a cruise that allowed us to see Oahu, Kauai, Maui and the Big Island.  It was great and if I ever get to go back I now know which island I want to stay on!

If you could visit anywhere in the world you've never been, where would you go?
Key West.  I've had the good fortune to do a bit of traveling but still have not visited Key West.
 
Which four individuals, living or dead, would you like to eat dinner with the most?
Betty White, Leonardo da Vinci, Robin Williams and Dwayne Johnson.  The latter, because he's the Rock!