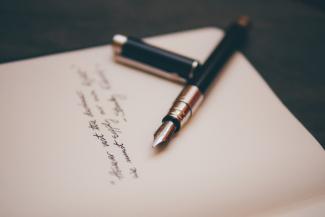 2019 Survey Finds That Most People Believe Having a Will Is Important, but Less Than Half Have One
When it comes to end of life estate planning, Americans are understandably conflicted. It forces us to confront our mortality and consider the future of those we leave behind. And yet it's also a vital aspect of financial management and the long-term security of our loved ones, which is why it may be surprising to learn that only 4 out of 10 Americans currently have an estate plan in place. 
 
According to Caring.com's 2019 survey, 57 percent of U.S. adults do not currently have estate planning documents such as a will or living trust. Additionally, the percentage of millennials who have a will or living trust is exceptionally low – only 1 in 5 of 18-34 year olds indicated they have an estate plan in place. The study, conducted earlier this year by SSRS, asked 1,003 adults whether they currently have estate-planning documents in case of their death, as well as the reason why not (if applicable). 
These findings are relatively unsurprising to experts, who say an aversion to end-of-life planning is not only rooted in fear but also procrastination. 
 
"There are all kinds of reasons why people don't do estate planning, and avoiding thoughts of mortality are only some of them," says estate, trust, and elder financial abuse lawyer Michael Hackard. "It is a common belief that we have plenty of time to do estate planning. None of us like to think that our time is short. Postponing the estate plan seems entirely consistent with our assumptions that we have a long life to live." 
Who Has a Will? 
Millennials are increasingly putting importance on having a will or living trust.
Caring.com's 2017 survey indicated that 87% of millennials did not have a will, but in 2019, the number of millennials that said they didn't have an estate plan in place dropped to 79%. While not a huge difference, these numbers do show that millennials are realizing the importance of having a will or living trust, and, more importantly, they are doing something about it. 
More than 50 percent of Americans have talked about estate planning, but fewer than half have done anything about it.
One of the survey's most notable findings was a significant disconnect between the importance of talking about estate planning and actually taking the proper steps to establish a will or living trust. 
 
According to the survey, 53 percent of respondents said they have "talked to a loved one about personally needing a will or living trust" and 51 percent said they believe having a will or living trust is "very important." However, only 40 percent actually have a will or living trust. 
 
Age also plays a notable role in response to these questions, as 63 percent of those in the 55 and older age range said they have had an estate plan conversation with a loved one, while only 36 percent of those between the ages of 18 and 34 have done the same. 
 
What's more, most older adults believe that having a long-term estate plan is very important, but most younger adults don't agree. 65 percent of those 65 and older said they believe having a long-term estate plan is very important while only 36 percent of those between the ages of 18 and 34 said the same. 
Those with a post-graduate college education are twice as likely to have a will as those with only a high-school education or less 
According to Caring's 2019 Will and Living Trust Survey, education is a key indicator of whether an American adult will create estate planning documents. Only 28% of those who don't have a college education (high school or less) have a will or living trust. That number rises to 39% for those with a college education (bachelor's degree or less), but doubles (58%) for those with a post-graduate degree. 
More than 60 percent of Generation X doesn't have a will 
As one might expect, older Americans are the most likely demographic to have an estate plan in place. According to the survey, 66 percent of those age 65 or older have a will or living trust. However, that percentage declines significantly with younger people. 
 
A staggering 79 percent of millennials (ages 18-34) do not have a will. Even more surprising is that 62 percent of those in the 35 to 44-year-old age group don't have a will or living trust, and 60 percent of those in the 45 to 54-year-old age group don't have one either. 
 
Why Don't More Americans Have a Will? 
Simple procrastination is the most common reason why Americans don't have a will or living trust.
 
When asked why they don't have a will or living trust set up, the number one reason given was that they "just hadn't gotten around to it." The second most common reason to involves a perception of a lack of assets – about 1 in 5 said that they didn't have a will because they didn't have enough assets to leave to their loved ones. 
 
 
Other notable responses include the belief that setting up a will is too expensive and hard to figure out. 6 percent said it was too expensive, and another 6 percent said they don't know how. 
 
So why is it that only 4 out of 10 Americans actually have a long-term estate plan? According to Hackard, the answer may come down to broader patterns of human behavior. 
 
"Most Americans will admit that fast food is bad for your health, but according to the Centers for Disease Control and Prevention, 36 percent eat fast food on any given day. People also know that flossing is key to keeping our teeth and gums strong, but only a third of us actually floss daily," says Hackard. "In a like manner, while few would deny the importance of a will or trust, it's not on most people's to-do list for the week." 
 
Hackard points out that "the financial factor is also undeniable," noting that nearly 80 percent of Americans live paycheck-to-paycheck and that 4 out of 10 middle-aged Americans have no emergency savings. 
 
"It's a struggle just to save for retirement nowadays," says Hackard. "That means in between numerous responsibilities and obligations, people are hard-pressed to spend the time and money necessary to map out their estate with a competent attorney." 
 
Speaking of attorneys, eldercare author and expert Joy Loverde says many American may not know how to go about obtaining one. 
 
"People are reluctant to hire lawyers, or they may find the process of seeking out, interviewing, and retaining an attorney to be intimidating," says Loverde, author of Who Will Take Care of Me When I'm Old? and The Complete Eldercare Planner. "It could also be that a person's sole experience interacting with a lawyer was an extremely negative situation like a foreclosure, divorce, or a DUI, and that in those instances a lawyer was engaged only when absolutely necessary and when facing specific serious consequences. What's more, those situations were likely both emotionally draining and expensive." 
 
Why Wills Are Important 
Experts agree that wills are important for all adults, even those without considerable assets. 
 
According to Hackard, the whole purpose of a will is to tell a court how to distribute your assets in a special proceeding called probate. The purpose of probate is to give a public notice of death and allow creditors to file claims against the estate. Whatever is left after the creditors are paid goes to the beneficiaries. In the absence of a will, the particular state's laws of succession direct how property gets distributed. 
 
"A personal will supplants an estate plan prepared by the government, and it can do many things the government can't," says Hackard. 
 
This includes appointing a person you trust to fulfill your wishes, dividing your assets according to your wishes (not the dictates of a statute), designating a preferred heir, including a church or charity, and defining the time periods for the disposition of your assets. What's more, says Hackard, "a well-considered will might answer questions that your heirs might otherwise have." 
 
A will can also alleviate certain stresses and conflicts that may arise between family and friends after a loved one passes—regardless of his or her age—says personal finance coach Mercedes Forrest. 
 
"Family members often have different opinions about how assets should be distributed and disposed of, and a will can keep the family out of court and allow the estate to settle sooner rather than later," says Forrest. "A will can also make it easy for your family to identify the location of assets if you have an inventory of assets in your estate plan." 
 
To be sure, younger Americans tend to have fewer assets than their older counterparts, which feeds into the false impression that a will is only needed for those with substantial wealth or complex finances. In fact, the survey found that 29 percent of those without a will said it was because they "don't have enough assets to leave anyone." This, however, misses a key component of a will, says attorney Matthew Ryan. 
 
"All people should have a will regardless of age or assets because a will lives on every day from the moment it is created. Quite often facts and circumstances change over time and a person with no assets to bequeath today may have assets tomorrow," says Ryan. "Similarly, a will created when a person is younger lives on as a person ages unless a new will is executed. A will creates certainty and guidance." 
 
The bottom line, says Fleet, is that any assets at all should necessitate a will or living trust. 
 
"Wills are not only for the elderly or the rich and famous," says Fleet. "If you own so much as a car, or you have any kind of life insurance policy, you need a will. Period. Lack of a will or a trust will all but certainly result in legal and financial entanglements afterward—and that is something that no one should leave behind for their loved ones." 
 
Is estate planning expensive or complicated? 
 
The short answer is that the complexity and cost of setting up a will or living trust depends on how complex your circumstances and assets are. But generally speaking, a qualified lawyer can draft a simple will—along with a power of attorney—for less than $1,000. 
 
"The expense and complexity depends entirely on the size of the estate and the assets involved, as well as the number of inheritors and their ages," says Fleet. "Estate planning for someone who's never been married and has no minor-aged children will be less expensive—or in some cases, free—than it will be for someone with substantial assets and holdings, a business, several inheritors, and minor children who will need a trustee."