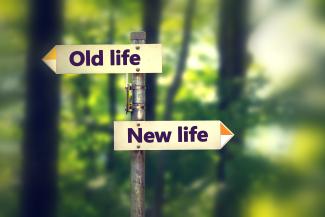 Spouse Pass – Tom's wife was exceptionally good at budgeting and planning for their long-term future.  When she died, Tom found himself at a loss for where to turn.  Would his future be secure? 
Inheritance – Mom and Dad never shared their financial situation with Bob.  When his mom died, his dad kept the finances even closer to his chest.  When dad passed away, Bob found himself having to move 12 different investment accounts around and chasing down cost basis information.  Bob decided it best to hand this complex task off to a professional. 
Health Job Change - Alexis found out why over 50% of people leave their careers earlier than they expect.  It wasn't that she was looking to retire, but she had to step down to care of her husband John.  While they both had wonderful careers, John was diagnosed with early onset dementia and could no longer be left home alone.  We helped Alexis understand what goals they would still be able to achieve and help provide her comfort in a time of stress.